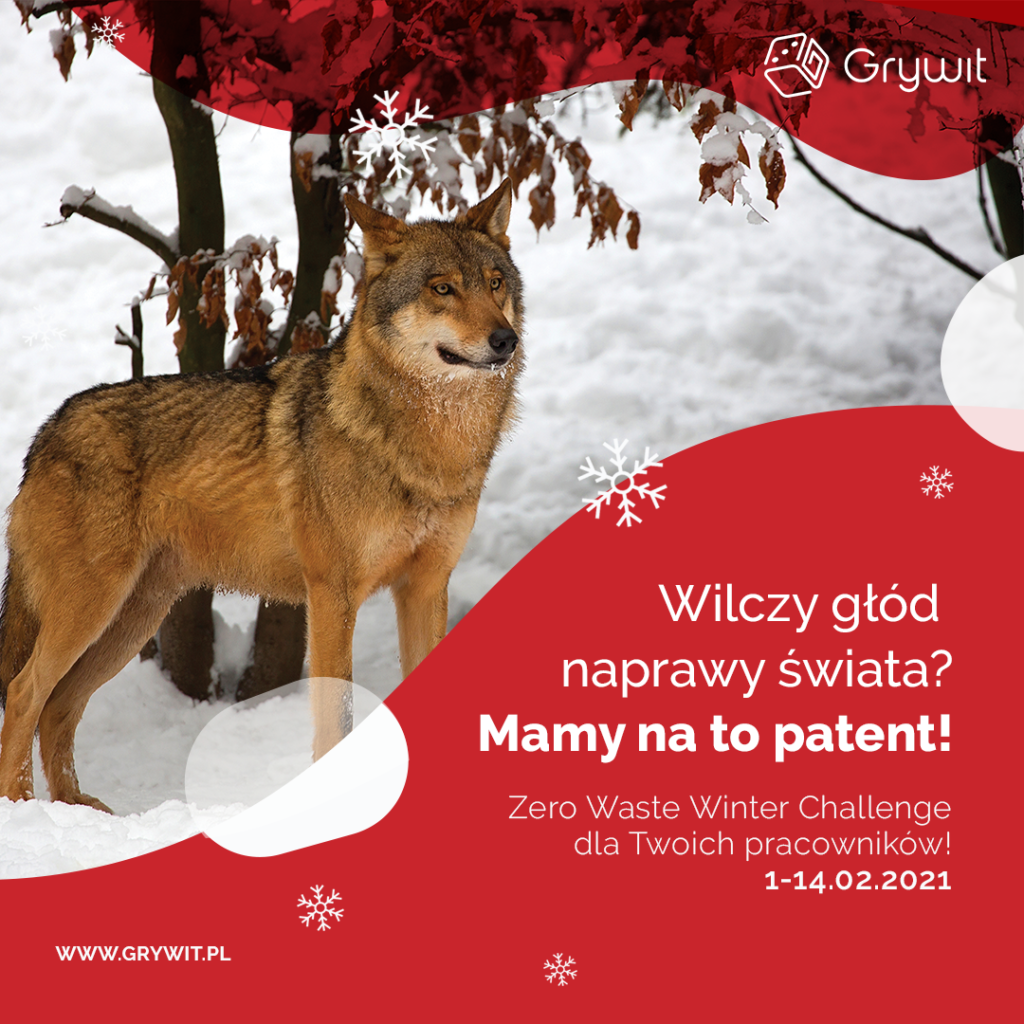 Are you looking for a solution for unconventional integration of your employees?
Or maybe an interesting initiative with an element of CSR? You take care in your company of
sustainable development and you want your employees to also pay attention to the natural environment, learn about the Zero Waste lifestyle and learn how to take care of our planet? Take part in a nationwide
a challenge for #ZeroWasteWinterEdition companies!
The challenge will take place on time
-> 1 - 14 February 2021
-> February 15 - 28, 2021
-> 1 - 14 March 2021
Waiting for the participants:
14-day program full of challenges and substantive knowledge about life in the Zero Waste style
Over 30 tasks, ecological puzzles and original quizzes
💡 A package of curiosities and resources exploring the topic of ecology and ways of living Zero Waste and minimizing waste
️ Tasks integrating teams
Online webinar about what is Zero Waste
Realization of a charity goal - realization of a project for a selected school
Buy a package for your employees!
companies up to 100 people PLN 3950 net (PLN 39,5 / employee)
companies up to 250 people PLN 5950 net (PLN 23,8 / employee)
companies up to 500 people PLN 7950 net (PLN 15,9 / employee)
companies up to 1000 people PLN 9950 net (PLN 9,95 / employee)
companies over 1000 people - to be agreed
We will give each participant access to the challenge project on
Grywit application. The application is simply downloaded from Google Play or the App Store.
If you are interested in the challenge and want to join #ZeroWasteWinterChallenge, write to us at
info@grywit.pl or call
+731 218 118
We will contact you within 24 hours.
This is how? Will you take up the challenge?
It is possible to create a dedicated program only for your company.
#gamification #winterchallenge #zerowaste