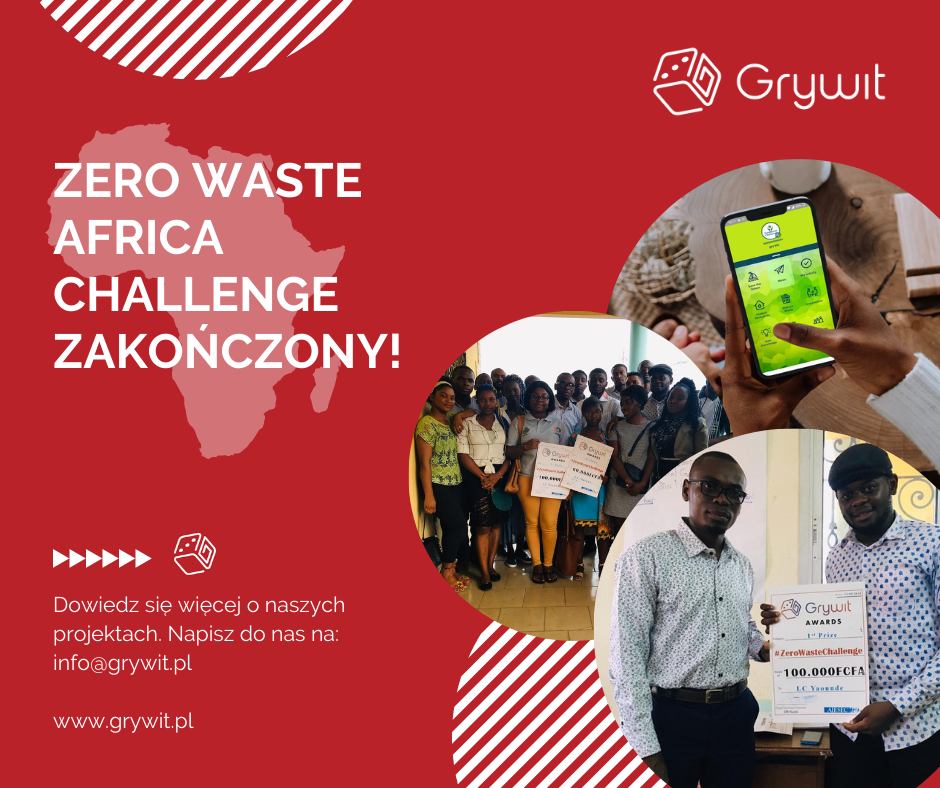 "Thanks to the Grywit Zero Waste Challenge project, I will always use old plastic bottles for planting my plants, thereby recycling old products"
These words that we received from one of our participants mean only one thing .. Zero Waste Africa Challenge finished!
Five countries signed up for our project: Senegal, Cameroon, Nigeria, Benin and the Ivory Coast.
For two weeks, the participants struggled with the challenges that led them towards getting to know Zero Waste better. However, we would not be ourselves if we had not focused on the practice in our project, which we put a lot of emphasis on!
Therefore, our participants had a big task to clean up littered places in their neighborhood.
We know that they did great because we got a lot of before and after pictures and thanks to that we could admire this change together
We are very happy that so many involved people took part in the project and we hope that everything they learned during the project will stay with them for a long time!
Where do you think we'll go next with our Zero Waste Challenge?
If you want to know more about our Zero Waste project, WRITE TO US!
info@grywit.pl
We will send you an invitation letter

#grywit
#gamification
#zero_waste_excellence
#zerowaste
# 5R
#CSR
#responsiblecompany
#ecology
#greencompany