Invitation to participate in research
Ecological activities and Zero Waste in companies
We are an ecologically responsible company and we have been taking care of our planet for years. We create ecological programs
based on gamification (including: Zero Waste Excellence), in which we promote a lifestyle in the spirit of Zero Waste and help
companies to develop ecological habits among employees.
We would like to know the current level of involvement in pro-ecological activities of employers in Poland. We care
on checking the actions taken at the level of various sectors and areas in the company, both aimed at
to employees and the activities of the company itself.
We invite you to take part in the research. As a result of the conducted research, we will issue a report that will illustrate
the current situation and will help us and other interested persons to shape the further development strategy.
The survey is completely anonymous and will not take more than 10-15 minutes. The results in the form of a report will be
presented collectively.
Thank you very much in advance for participating in the survey.
The Grywit team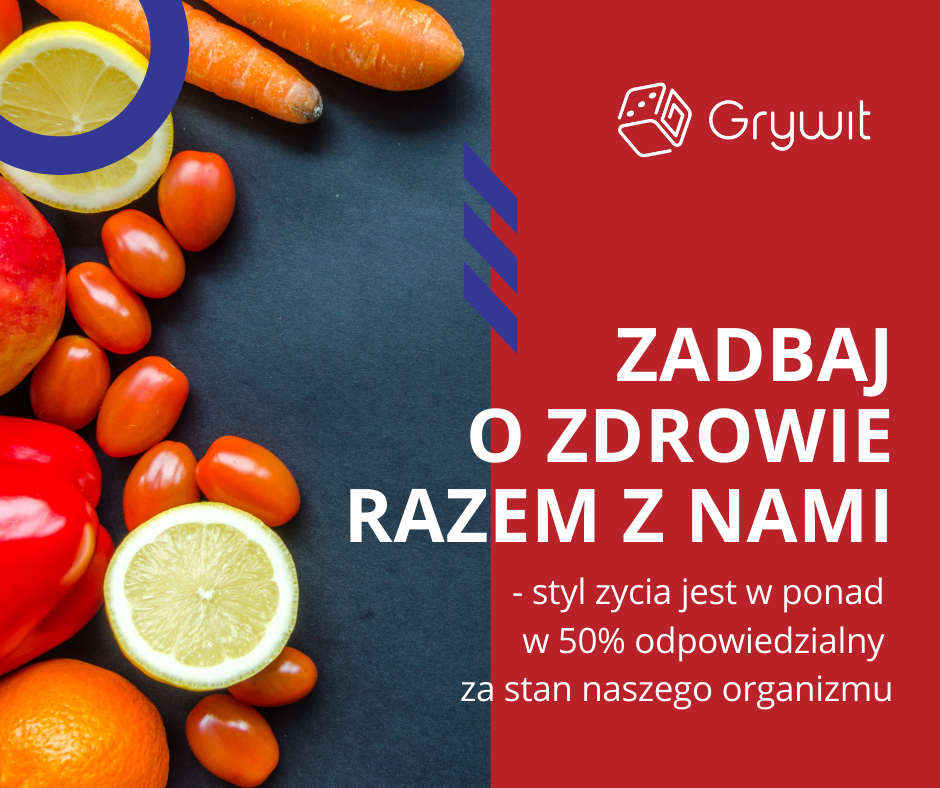 On the way to work, do you think up quickly what to do for dinner? Are you hungry, so you are looking for something that can be eaten quickly, or maybe you go to the store and buy the products you need, but you do not notice that you already have some of them at home?
We offer a few easy ways that you will not only eat healthy, but also economically!
Correct and thoughtful decisions are not only a nice figure, but also a better well-being and protection against many diseases!
If you are interested in this topic and want to know more, we invite you to our Wellbeing Excellence program!
WRITE TO US!
info@grywit.pl or call us
731 218 118 www.grywit.pl
#wellbeing
#grywit
#gamification
#eko
#zerowaste
#zerowaste_excellence
#Healthy Eating
#wellbeing_excellence