Invitation to participate in research
Ecological activities and Zero Waste in companies
We are an ecologically responsible company and we have been taking care of our planet for years. We create ecological programs
based on gamification (including: Zero Waste Excellence), in which we promote a lifestyle in the spirit of Zero Waste and help
companies to develop ecological habits among employees.
We would like to know the current level of involvement in pro-ecological activities of employers in Poland. We care
on checking the actions taken at the level of various sectors and areas in the company, both aimed at
to employees and the activities of the company itself.
We invite you to take part in the research. As a result of the conducted research, we will issue a report that will illustrate
the current situation and will help us and other interested persons to shape the further development strategy.
The survey is completely anonymous and will not take more than 10-15 minutes. The results in the form of a report will be
presented collectively.
Thank you very much in advance for participating in the survey.
The Grywit team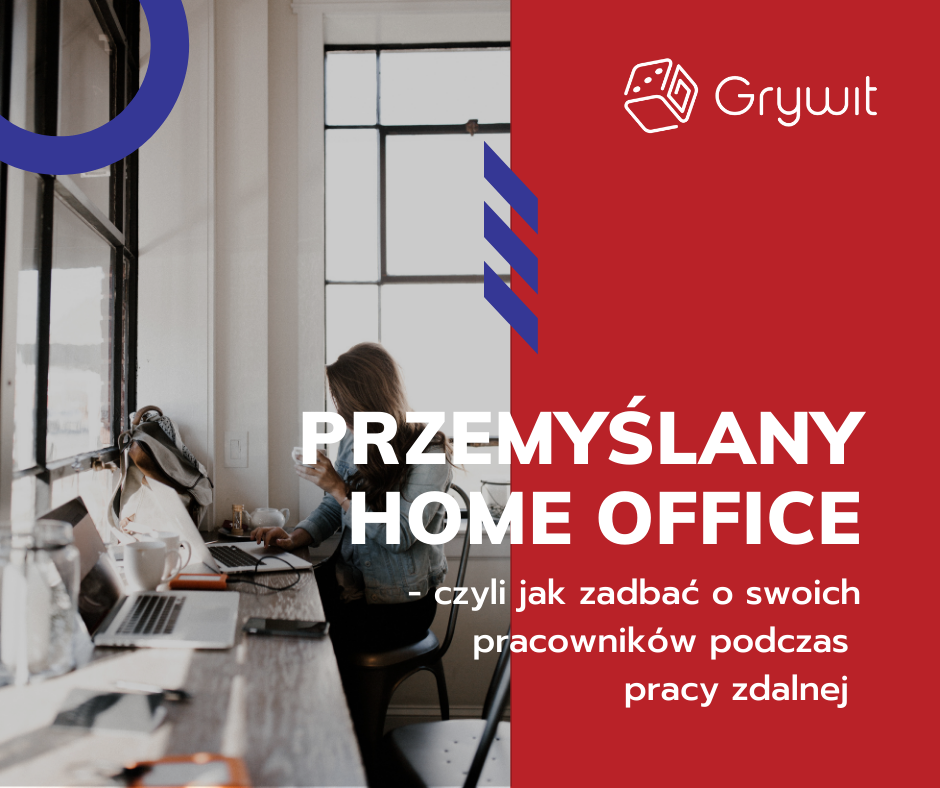 The new reality has brought about significant changes in the labor market.
Many employees had to change the current mode and switch to the Home Office.

How to support employees while working remotely?
We have a way!
Here are some tips that will help you support employees more effectively during the Home Office:
Set goals to achieve on the day

Establish a common mode of work with the entire team, especially working hours and breaks

Remind you of daily physical activity

Set a home dress code - pajamas will not be conducive to concentration while working

Remind about health and safety at home - working in bed is not an option, ask the employee to organize the workplace - good arrangement of the desk and armchair and ordering the space

Reward employees - the sense of reward is extremely important in the process of motivation
For many employees, working in the Home Office mode is a real challenge, but with us it can only be easy! As part of our Wellbeing Challenge program, we help employees take care of their mental and physical well-being.
If you want to learn more about the #Wellbeing Challenge program, please visit our website https://bit.ly/3qSgLNS
Do you have any questions for us? WRITE TO US! on
info@grywit.pl or call us
731 218 118
#home_office
#wellbeing
#wellbeing_challenge
#remote work
#Grywit
#gamification
#employee_welfare